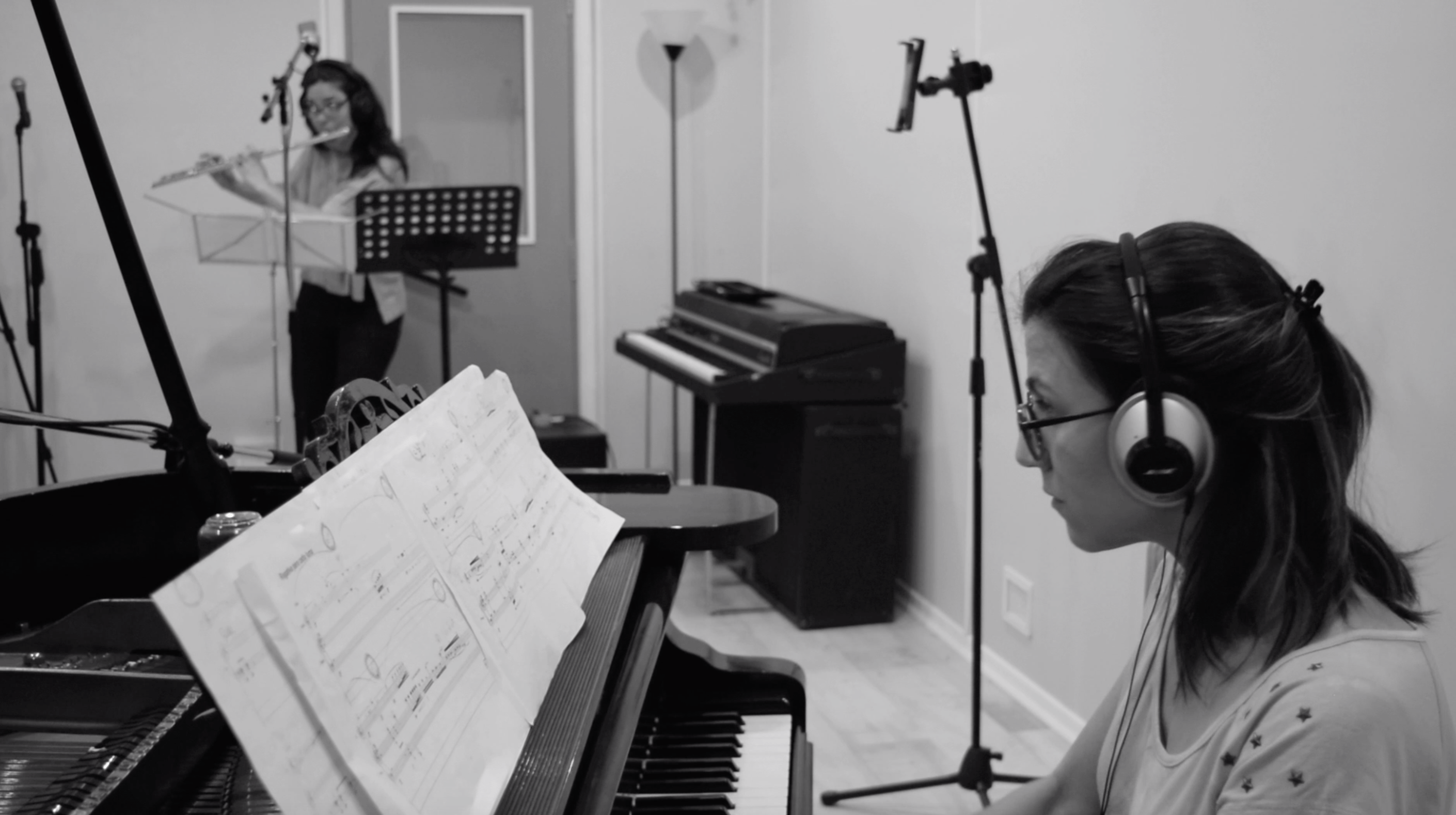 Nicolas Rodriguez: new online video!
Thursday the 12th of November 2020 we posted on Elektra's Facebook and Youtube account a video of the piece "Rogativa para cada luna", composed by Nicólás Rodríguez and performed by Allkünoir duo, made up of the flutist Andrea Escobar and the pianist Daniela Campisi. Discover all about the work and video itself here!
During the last years, I have composed several electroacoustic, instrumental and mixed works. Each work offers me a challenge, and I try to have clarity and sensitivity to face it. The last musical project with the Duo Allkünoir, started as a sound exploration and the musical ideas simply appeared.

Nicólás Rodríguez
Can you introduce yourself?
My name is Nicolas Emiliano Rodriguez, I'm from Argentina. I have liked music since I was a child. My first instrument was the classical guitar. From there, I did not stop learning and walking the path of music. Then I studied at the Ginastera conservatory in Buenos Aires, a place where I could have the tools to express myself, with excellent teachers like Jorge Sad. I am part of many musical groups of different styles of musicals. I acted in plays and was able to be in multidisciplinary projects. In the last few years, my work has been oriented towards contemporary music and especially electroacoustic music.
Can you tell us about your work?
I tend to be in many projects at the same time. Sometimes that can be positive or negative. But I like being able to have all my ideas in constant motion. In order of this, it is very important for me to listen to all kinds of music or to be in contact with different artistic disciplines. Sometimes I can be inspired by listening to folk music or reading a book. I try not to have limitations but I do firmly believe that electronic sound is present in my projects from the beginning.
Can you talk about "Rogativa Para Cada Luna" and the video with Allkünoir that will be seen soon?
"Rogativa para cada luna" was a project that from the beginning had the wonderful presence of Andrea and Daniela. They make each musical idea take a special energy. The process of this work was influenced by "Las orillas son otras" but with another new perspective: for example, including delicate ideas and also more rhythmic ideas. Even think of moments with a clear and evident harmony. All these ideas dialogue between the instruments in a very fluid way. The video tries to recreate that magic. Together with Celeste Mazzariol (video designer / editor) we intend to give entity to electroacoustics and make it part of the video. Luckily in the project we worked together with Sofia Lazzaro on camera and the great music studio of Leandro Bulacio (recording engineer).
What are your projects to come?
My next project is an electroacoustic work that will definitely be influenced by the current and special year, but I do not close myself in a single project. I always try to be in permanent activity. Instrumental music is always present so I will try to think more ideas to develop. I hope that next year will be better, and that the artistic activity does not stop.