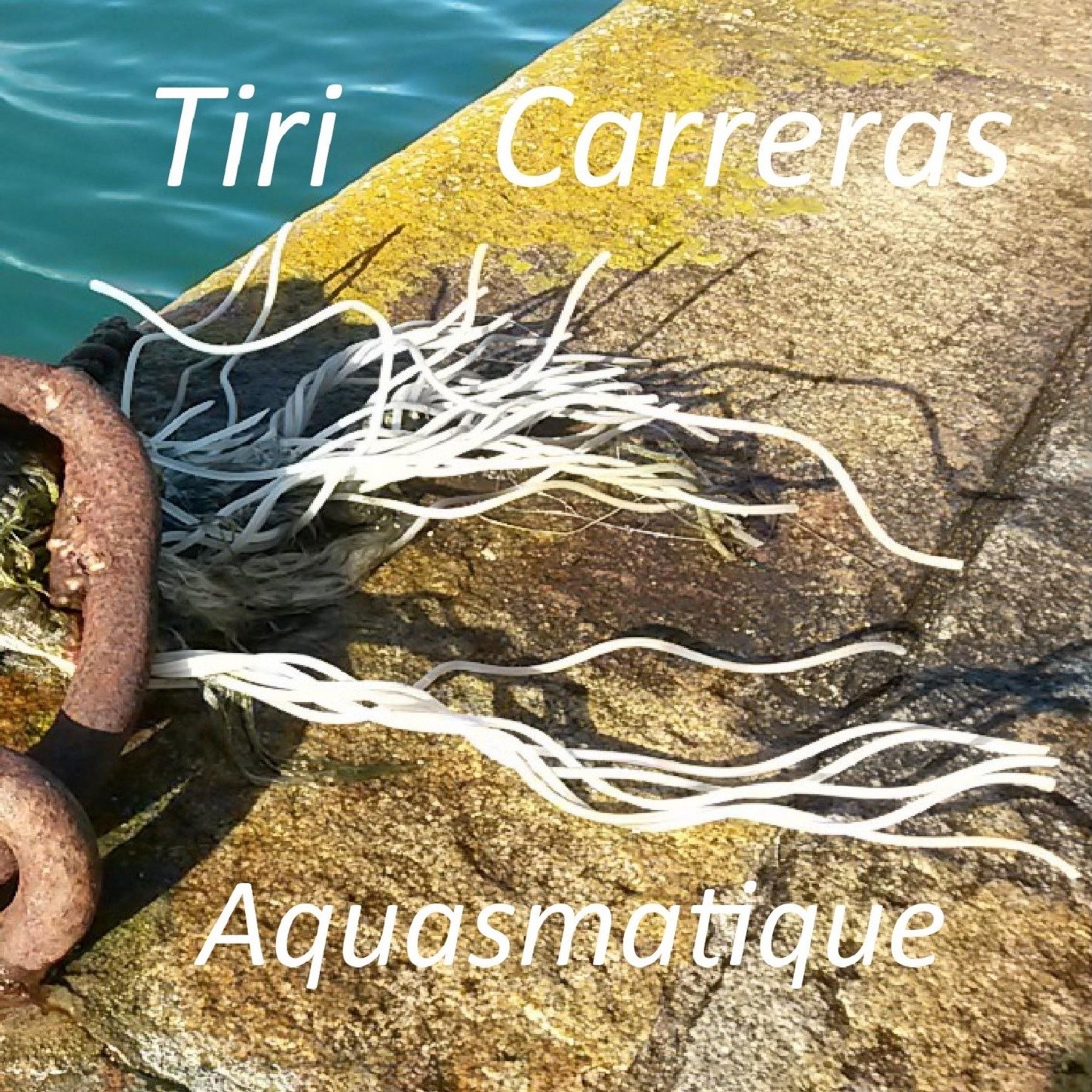 Please meet… Tiri Carreras and his album "Aquasmatique"!
Drummer and improviser, Tiri Carreras started practicing the instrument as a teenager, playing immediately in a band. After a rocky start, Tiri turned to jazz and then to free improvisation.  Member of the duo zBlug, Tiri Carreras has composed this new album as a solo artist.
When and how did you discover contemporary music?
Contemporary music came to me by chance through encounters. Even if I went through the conservatory, I did not follow a very advanced academic training. I mostly learned by playing in groups, first pop/rock, then jazz and finally free-jazz. So I had no initial training in contemporary music.
It is at the beginning of the years 2000 thanks to the association Fabricason based in Malakoff (92) that I discovered free improvisation. Sound jams were organized every month with a preliminary concert organized by Benjamin Duboc (double bass player). It was an opportunity for me to discover and play with many improvisers. The border between contemporary music and free improvisation is quite porous and many improvisers came from the contemporary music scene. Others like me came from the free jazz scene. Despite our different backgrounds we all shared the same desire to experiment with sound. So my interest in contemporary music started at that time. Free improvisation offered me the means of expression I had always dreamed of, and contemporary music gave me a new means of expression. As time went by, I listened to more and more contemporary music and I learned a lot from listening to others. Living in Paris, I had the chance to attend many concerts. The web is also a great source of information and some platforms like Elektramusic are really interesting to hear contemporary music today. Contemporary music came to me through free improvisation and I continue to discover it every day.
How did you appropriate this musical genre?
I am far from being a specialist in contemporary music but listening to contemporary musicians has allowed me to familiarize myself with this genre.
Some radio programs (more and more rare) are very useful for that; I think in particular of Anne Montaron's programs (A l'improviste, Alla Breve), the radio of San Francisco "sfSoundRadio", the Night of the Saurians, Epsilonia (libertarian radio)… And, the live music remains the best way to listen and to see.
How did the aquatic environment inspire you and how did you manage to reproduce these sounds?
The cover of the album is taken from a photo taken on the quay of the old port of Saint Quay Portrieux where I live. The image plunges us directly into the aquatic atmosphere. Some pieces also make me think of the aquatic environment. I think in particular of Melanocetus for which I use the double bass bow rubbed on a thin crash cymbal, itself rubbed on the bass drum skin and banged against the rim. The atmosphere of the piece is quite scary like the fish Melanocetus who lives in the abyss and whose big mouth filled with long teeth is quite scary…
For the piece Balaena, I use plastic and metal brushes and combs as well as steel dessert cups rubbed on the bass drum skin. The sounds obtained are reminiscent of whale calls…

For the other pieces I often use the bow to rub Tibetan bowls and chimes but also an extruded polystyrene box of my own making with a guitar string whose tension I can modify manually and obtain sounds close to the cello or the double bass.
I also use a lot of other objects like an old alarm clock, an electric toothbrush, small pebbles that bounce on the bass drum skin, bigger ones that I rub together, small suction cups, various chopsticks (from skewers or from a Chinese restaurant), a plexiglass plate, chimes, several cymbals (Chinese, studded, gong…), marbles…
What makes your music unique?
The experimental research work I have been doing for the past fifteen years and the multiple stage and recording experiences have allowed me to develop new ways of playing and to create a singular sound palette. Today I use tools and techniques of my own making, the fruit of this long experience.
All the musicians with whom I have worked since then have taught me a lot and have inevitably influenced me in the development of my musical practice. I think in particular of DoM Dubois Taines with whom I feel I am playing the music I have always dreamed of. Also, Vee Reduron with whom we played a lot in trio (zVeep, electroacoustic) and Sylvain Guérineau (trio bBrrAx) in a more lyric and free jazz register. Benjamin Duboc also with whom we animated the sound jam and all the others obviously. I will never thank all these musicians enough.
What are your upcoming projects?
We will release a new album of the duo bBlunk with DoM Dubois Taines very soon. Unlike the zBlug duo, DoM is on piano and I'm on drums (complete). The music is quite different from zBlug's since we don't use electronics, everything is acoustic. I play like a "real" drummer: I even use drumsticks! But the music is always improvised and quite concrete. I obviously hope to continue my journey towards the unheard of as long as possible and to surprise you as much as I do thanks to free improvisation.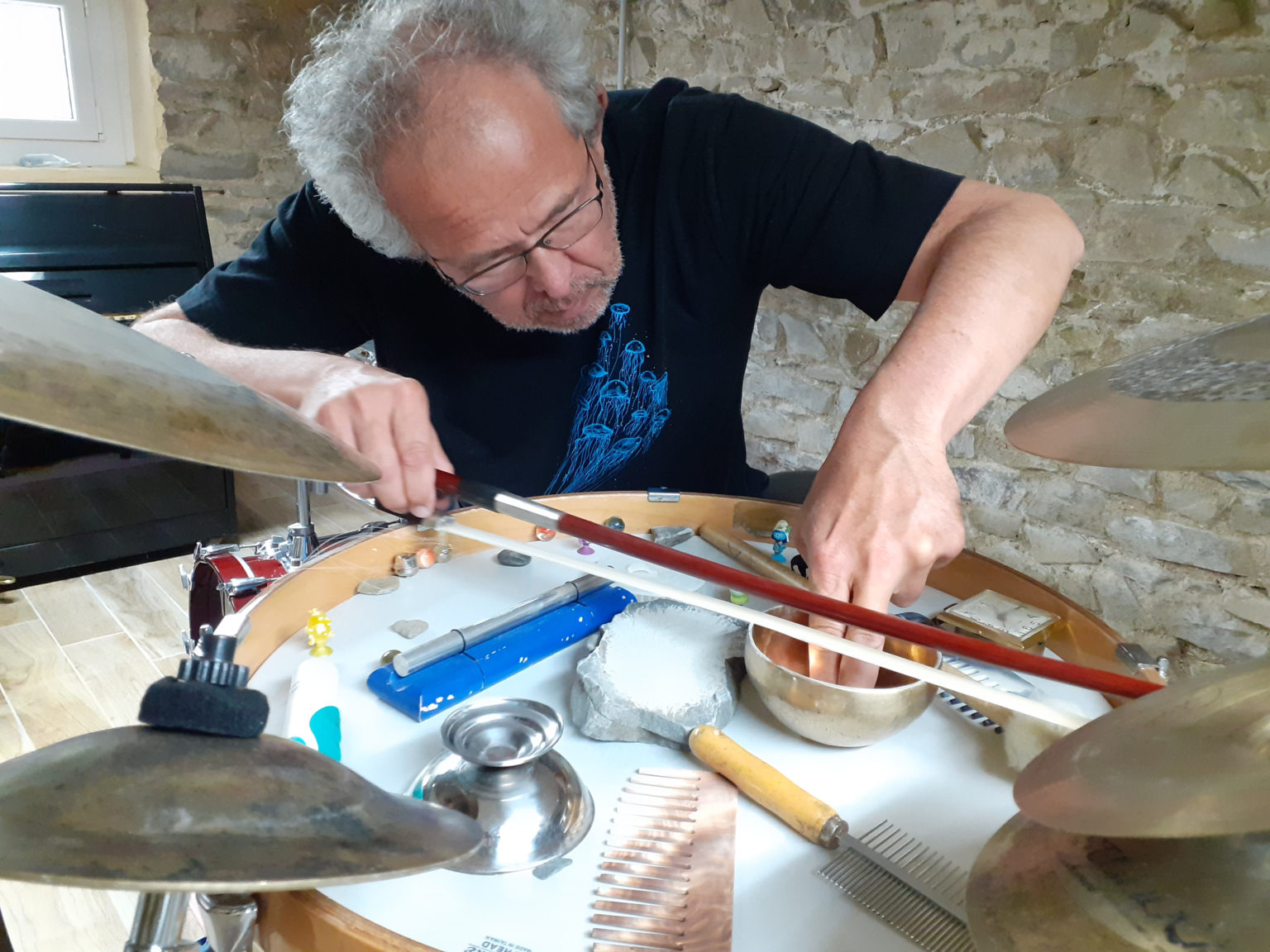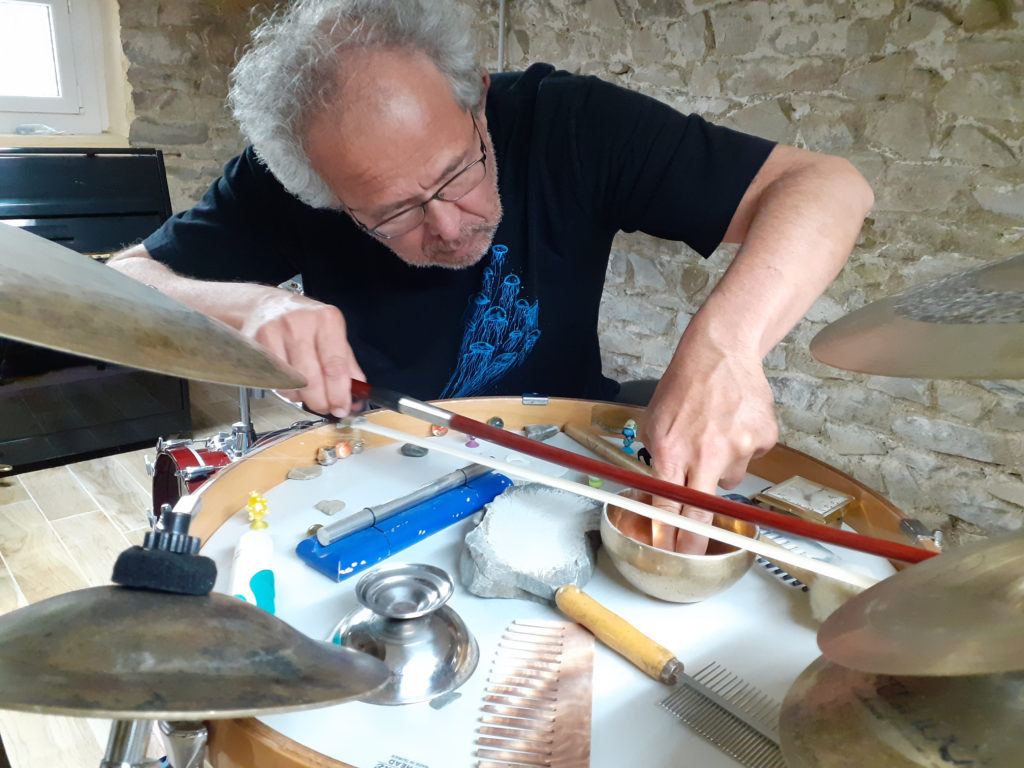 Discover Tiri Carreras' work here !