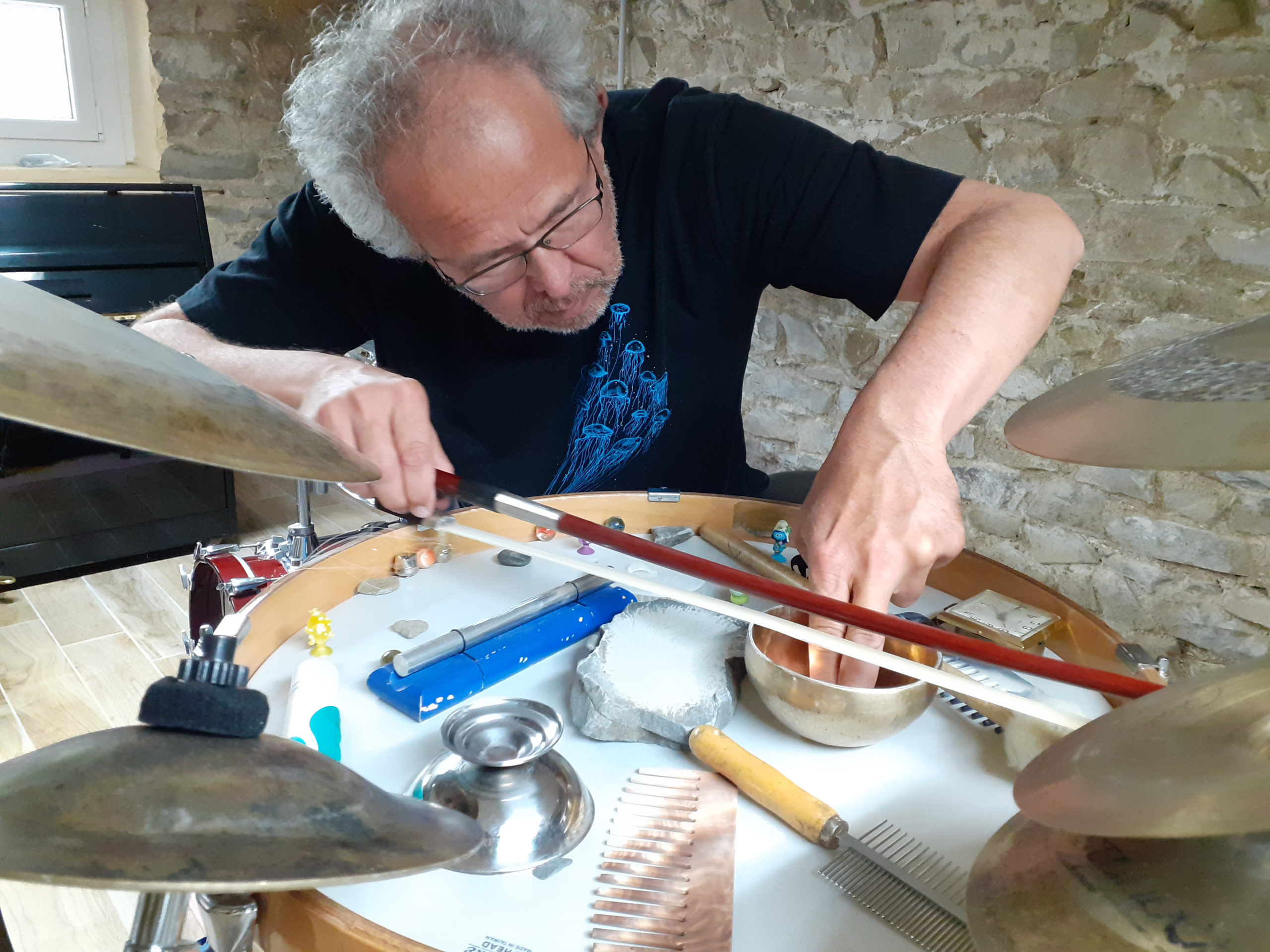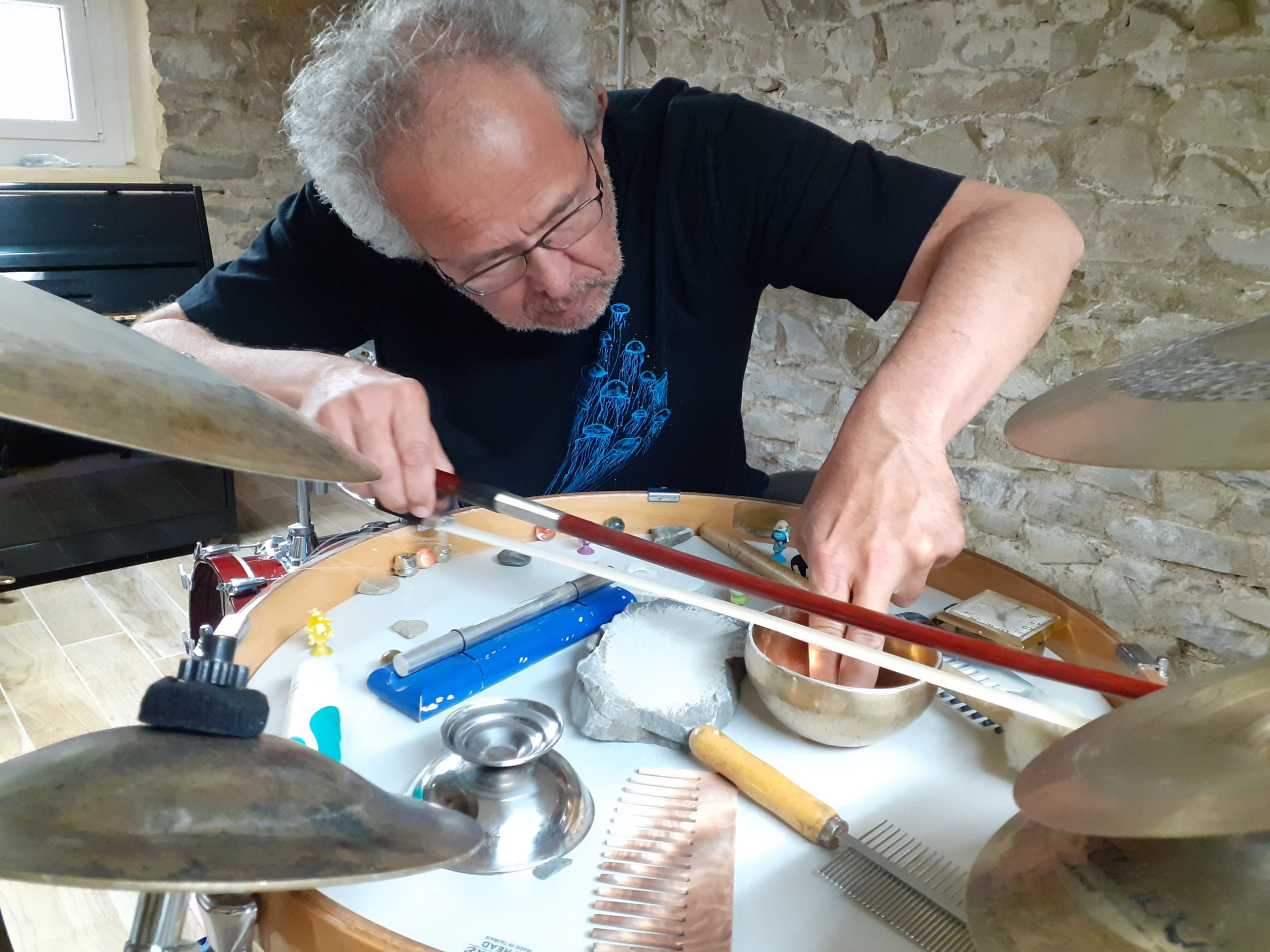 Drummer and improviser, Tiri Carreras started practicing the instrument as a teenager, playing immediately in a band. After a rocky start, Tiri turned to jazz and then to free improvisation. 
In 2007, he met DoM Dubois Taine during a sound jam organized by Benjamin Duboc at the Fabricason in Malakoff. The taste of the improvisation and the pleasure to experiment the sound as well as the refusal of any chapel joined them. 
They quickly found themselves working on free improvisation as a piano/drums duo (bBlunk) and released a first album entitled O'bcal on the Swiss label insubordinations in 2009.
In 2010, the duo (zBlug) released a second album entitled 68 on the Surrism Phonoethics label (Free Music Archive). The music is still totally improvised but DoM uses a keyboard with knobs and potentiometers, driving a palette of FM synthesis sounds of his own making via the Max MSP interface. While continuing to work as a duo, other musicians come to enrich the collective by creating new formulas. In particular, bBrrAx with Sylvain Guérineau on tenor sax in a rather free jazz register which released the album freeture in 2009. Also, zVeep, with Vee Reduron on guitar who released three albums: postbrbq in 2010 and pLucS in 2011 (with Jean Luc Petit on baritone sax) both on the Petit Label as well as Live at Kobe in 2013 on Free Music Archive.
More recently, the duo zBlug released the album Lichens on Elektramusic in 2021.
Due to the COVID 19 pandemic, the solo practice was imposed. The constraint of the confinement was the occasion to work on new ways of playing by experimenting with a reduced kit with a simple horizontal bass drum, cymbals and many objects. All the research work done for the past fifteen years within the XoNdZf collective deserved to be recorded in solo. It is done with the album élan vital released in 2021 on the Petit Label.
The album live à la guillotine released in March 2022 reproduces the sound recording of a concert given on March 6 in Montreuil.
The album Aquasmatique is an extension of this solo work.