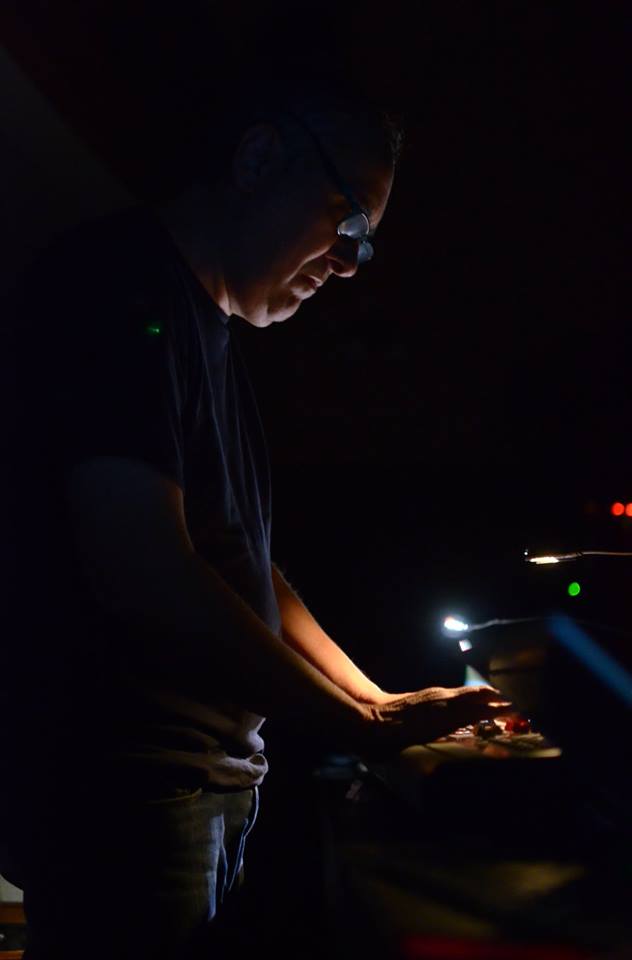 Let us introduce … Gustavo Chab
Gustavo Chab's compositions, including works for instrumental, electronic music, and performances frequently explore the spatialization of sound within the composition, mixing fixed media acousmatic and sound generation in real time. After a first album released on the label Elektramusic, let us introduce his second album "Invisible Shapes". Discover the album here !
How did you get interested in contemporary/electroacoustic music and start playing it ?
My interest in contemporary/ electroacoustic music began in the mid 80s . The return of democracy in Argentina generated the possibility of listening to different alternatives and cultural proposals. Many of them came from the underground.
There was a weekly course of electroacoustic music at the C.C.C.B.A. organised by the LIPM (Laboratorio de Investigación y Producci​​ón Musical, an electroacoustic music center). The LIMP is a Government institution from the city of Buenos Aires that has been operating at the Centro Cultural Recoleta for more than twenty years. During that period of time, the LIPM was directed by the maestro Franscisco Kropfl. I was interested in the course from the beginning and I started to compose and play my first sound experiences with the ressources I had. There were a lot of activities related to this weekly course and important personalities from the field of culture and electronic/ acoustic music often came to visit us.
At the same time, I was studying the music field and I started to meet different local artists and groups of composers who were converging a great number of musical aesthetics.
Can you introduce your new album "Invisible Shapes" to us?
"Invisible Shapes" is a journey in space-time, where three evanescent ideas from the past are re-signified. All three pieces of the album illustrate that idea. The concept is that there are an aura and images that were stalled in the past by some cause or some reason, and that finally manage to free themselves.
What inspired you to create these pieces?
I have always liked the idea of the intangible, the idea that evades and re-signifies itself again after a dialectic process between forms and objects that remains in a latent state until their irruption in the here and now. It can be a film director's voice, a sound, a form that had some emotional impact and remains invisible until its irruption becomes inevitable, expressing itself in a poetic, permanent form.
What do you think about the presence of contemporary music on streaming platforms? About the way people are listening to music nowadays?
I think the digital revolution in the past few years is very much in favor of artists AND it opens up a lot of possibilities and perspectives that I think are really positive. Platforms and streaming are expanding and changing the way audiences listen to music today. I think that computer-based listening systems will also be developed for multi-channel pieces.
Are you already working on a new project?
First, I am currently working on some new ideas. A new acousmatic track that can be used to make an electroacoustic version for trumpet and fixed audio in 8 channels, on the other hand, I am reworking some instrumental ideas that I previously abandoned. I am mainly trying to focus on the field of electroacoustic and acousmatic music, which is what I am most interested in at the moment, although I never rule out the possibility of generating new alternatives projects that complement the interests of the moment.
Discover Gustavo Chab's work here !