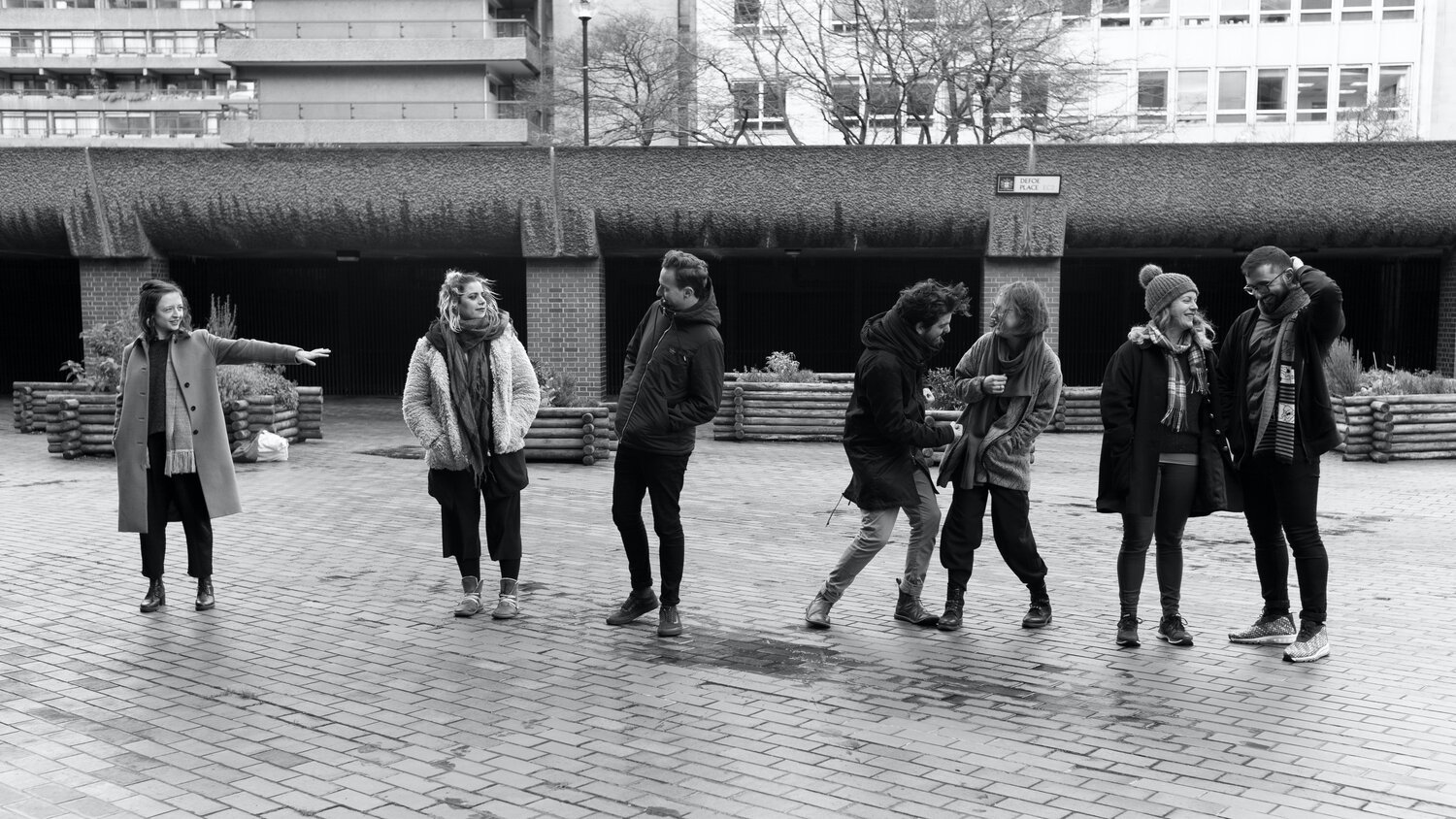 Distractfold : music against lockdown
UK-based ensemble, Distractfold, are a group of performers, composers and curators all acting out of shared love, passion and interest in the music and culture of our times. Coming from different continents, backgrounds and having received a diverse education, together they create a nexus of ideas and influences which all contribute towards the ensemble's unique voice and identity. They perform acoustic, mixed and electroacoustic music of their peers, alongside music of the more established composers with whom they have formed close collaborations and friendships.
How was the Distractfold project born ?
The project was thought up by Distractfold members, Sam Salem (co-artistic director) and Daniel Brew (guitarist and producer).
Does the project match what you imagined ?
This project was much more challenging than we could have initially imagined. However, the opportunity this project provided to kept us all connected quickly casts a shadow on all these challenges. We were able to cultivate and invest in our relationships with both each other and composers, and it has been an incredible time of self reflection through producing this music. Our violinist and co-artistic director Linda Jankowska puts it perfectly – "I struggled with making of this album. Sub-optimal recording conditions at home really made me question the despair of artists trying to work against a performance hiatus and express something for others during all these lockdowns. But I did feel enriched by my own process in the end, and enjoyed reading books about termites or practicing Steve's impossible rhythms until I could just play from memory, by feel. In the end, what one can hope for when putting out music is that the passion and curiosity of the development process transpires into the outcome."
We all feel really grateful for all our collaborators and everyone involved and couldn't be more happy with the results. We feel that this release is both an astonishing collection of new works and a powerful musical socio-cultural document of the time that we are living in and the conditions that musicians and composers are working under.
Do you think about making a second opus ?
Hmmm.. I'm not sure.. We can't wait to be able to get back together again and play IN THE SAME ROOM! We're happy for this album to reflect the times we have lived through and hope that soon we can bridge the gap which divides us and perform live again.
Discover Distractfold's work here
And also visit Distractfold's bandcamp