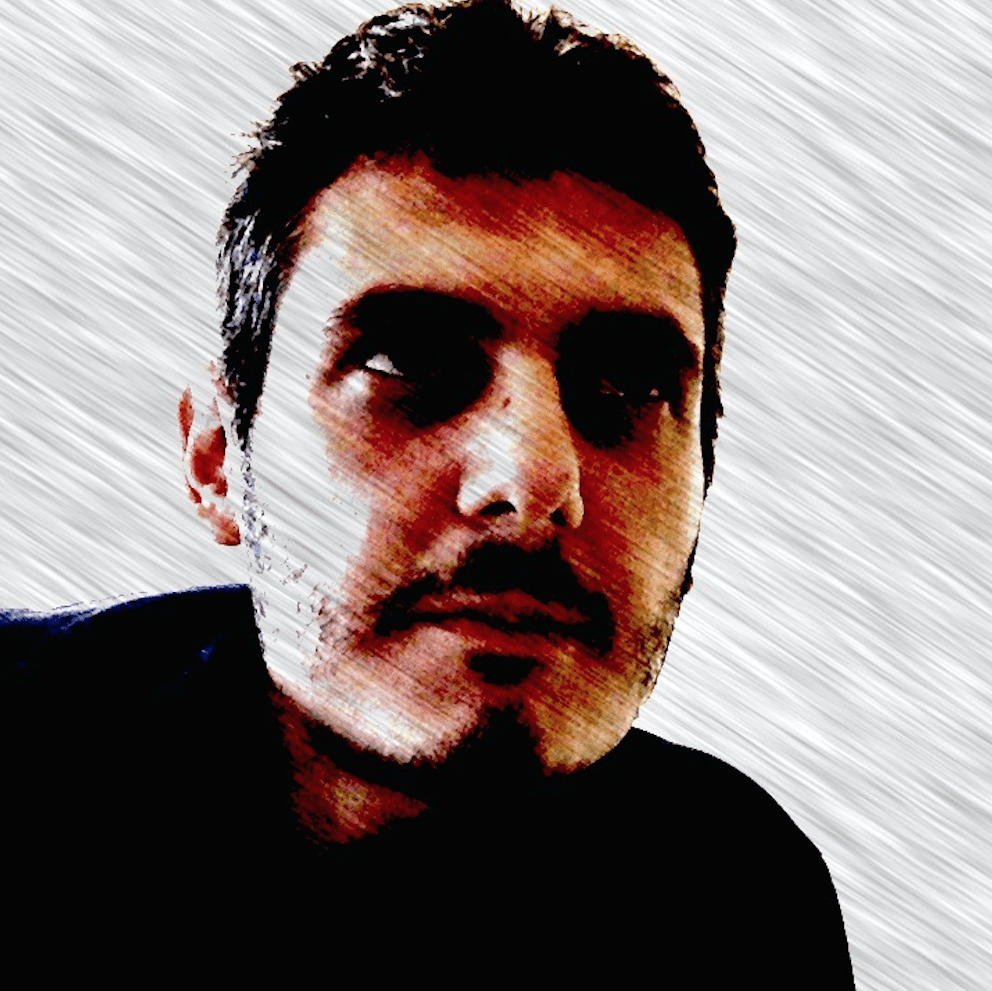 News from… Giuseppe Gammino!
Who are our artists' label? How did they discover contemporary music and do they have mentors? Let's learn more from them! It's Giuseppe Gammino's turn.
Where do you come from?
I am an Italian composer.
Do you remind you how your beginnings in music were?
My first piece performed in public was "Quasi un divertimento", for flute and violoin, written in 2012 (when I was still a student) and performed in 2013. The piece was written to participate in a composition competition; on that occasion I did not win, but the piece arrived among the six finalists performed in a public concert. The first project I participated in, however, again in 2013, was in collaboration with the Conservatory of Bolzano (where I studied), the Conservatory of Cagliari and the Conservatory of Sassari. A bass clarinet (Roberta Gottardi), a viola (Gabriele Croci) and electronic music students participated in this project. It was an interesting experience too and on that occasion I wrote "per aspera AD ASTRA", for bass clarinet, viola and live electronics.
Can you tell us when and how you discovered contemporary music and started to play it?
My first approaches to contemporary music were while I was studying violin in Palermo. Berg (if he can still be considered contemporary), Sciarrino, Morricone, Crumb, Pärt, Barber etc etc…. Some of these pieces I have played in the orchestra, others with some fellow musicians; however, they were still immature approaches, musically speaking. I played, I listened, but I couldn't really "enter" the piece. Very often I limited myself to the superficiality of the piece, a mere and simple mechanical reproduction. Over the years I have truly re-discovered contemporary music and from then on I have never abandoned it.
Have you musical mentor?
My mentors are all the musicians I listen to and whose scores I study. I listen to all kinds of music, because I like all music and because I like to listen to different and new musical realities. In my pieces, in my scores you will surely find all the pieces I listen to. Each of these plays, each of these great composers, always leaves something in me and in my music: an effect, a type of writing, a structure, an entire passage, a scheme, an orchestration, etc. Every listening is a teaching.
What are your projects to come?
It is a very difficult time for me and for music in general. The pandemic risks undermining the results achieved so far. In any case, the will is not lacking and for this reason I have many projects in the pipeline and many ideas. I recently started a series of short pieces for solo instrument that take their cue from what happens in the world; the last of these pieces, for solo cello, is dedicated to George Floyd and Jacob Blake, "Hysteria III". A few weeks ago I finished writing a piece for solo bass clarinet, "γνῶθι σαυτόν"; very intimate piece, inspired by Daedalus (whose letters in the piece are characterized by some fixed heights) and by his labyrinth (the search for ones own path among the many possible). The piece will be performed, I hope shortly, Covid permitting.
Among the next projects, continue the series of "Sogni di sogni" and then, after "Sogno di Dedalo". I'm starting to work on the text of "Sogno di Publio Ovidio Nasone", the ensemble should always be electric guitar, percussion bass and soprano clarinet, but…. I'm still thinking about it. To continue with my research work on the style of my "Pelle II", which I believe to be a good piece and to continue my "stories" on "Siddhartha" (I like "series" of pieces and "stories"). In general… writing a lot of music.
According to you, how important is the power of the Internet and social media for your art? Do you often use it?
I use the internet daily, as well as social media. Thanks to the internet it is possible to get anywhere, access many scores and listen to most of the contemporary and non-contemporary music in circulation. Before, this was unthinkable. I still remember (a few years ago) my endless days in the library looking for pieces among dusty scores, encyclopedias, books and tapes. It was tiring, but beautiful at the same time, because while you were looking for masterpieces of music that you could not give up would pass through your hands and in the end you would return home with other pieces different from the ones you had thought of getting, but still happy and satisfied. Now everything is more immediate and "lighter", on a simple stick you can have millions of scores. It is certainly easier to be able to stay in constant contact with other composers, ensembles and with different musical realities. Same thing goes for social media. Thanks to them you are always in contact with new musical realities and it is much easier to listen to your music.
What impact on your work had and continues to have the coronavirus crisis?
The coronavirus has had a strong negative impact on my work, but in general it has had a strong negative impact in the artistic / musical world. During the lockdown period I had a lot of time to work and write, but unfortunately it was, and is, very difficult to propose my works to ensembles or musicians due to Covid-19. The virus is changing society and the reality in which we live and certainly my music does not undergo any changes. If before I could write pieces of a certain length, now I have to write shorter pieces and pieces for small ensembles in order to be performed in streaming.