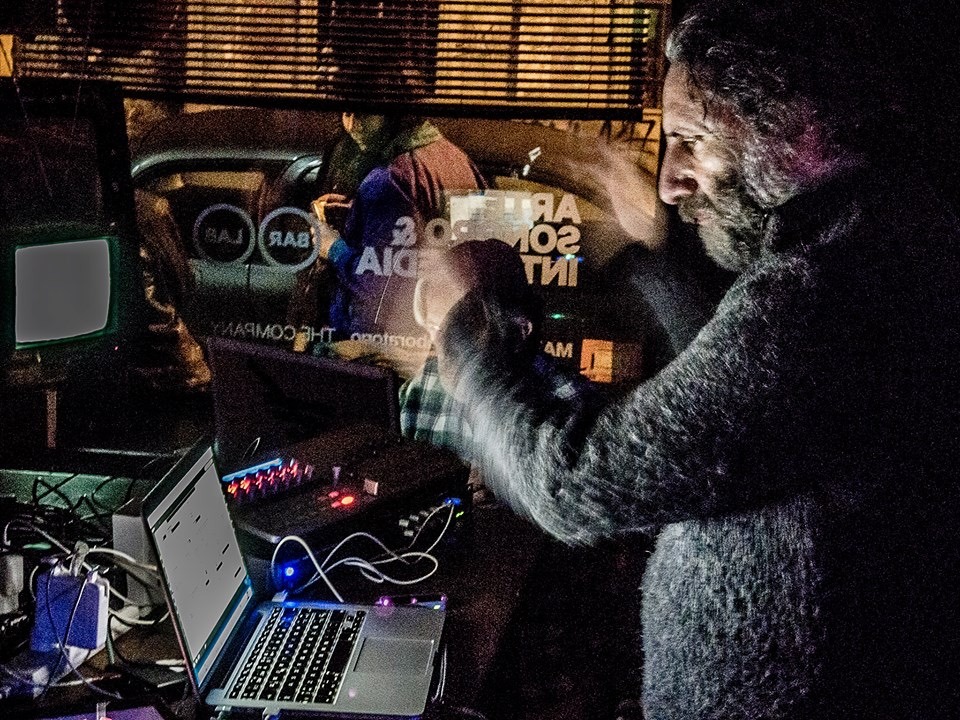 Jorge Sad Levi : When music meets history
Jorge Sad Levi is an Argentinian composer and one of our label's artist. When we signed him, we didn't suspected that his music was so deeply melted and influenced by the history of his country: Argentina. French culture take a very important place too in his creative process. When music meets history… Talk with Jorge Sad Levi.
Can you remind us the historical and political situation in Argentina when you were a teenager and you started to discover contemporary music?
The political situation in Argentina in the seventies was very complex. I've begun my high school at the same time of the political victory of popular party, "Peronismo".
But the good times lasted no longer, a new ¨rebellion¨ in put down the democratic order again. Around 30000 citizens disappeared and thousands of families dropped to exile. This situation ended with Malvinas war in 1982 , the defeat made military forces to abandon the political power.
During all this time, rock music and literature was a way to escape reality. So, paradoxically, I discovered many incredible works of art in this inhuman context. The French and German embassies were very friendly with young people interested in musical culture. I borrowed a lot of books and vinyls there, so I could listen to Kagel, Stockhausen, Schnebel, Messiaen, Boulez, the GRM, Paul Mefano etc.
I remember passing friday nights with 30 students in a meeting analyzing Structures by Boulez, with great argentine composers that unfortunately are not known in Europe like Carmelo Saitta and others. Also some spaces like the "cinémathèque" were not invaded by the military. I saw a lot of inspiring films from Passolini , Godard , Resnais…
How did the political situation in Argentina in 70's influenced your music?
I've read "L'artiste et sa conscience", the letter from Jean Paul Sartre to René Leibowitz and nothing could stay the same after that.
Are your works directly inspired by dictatorship and what you lived?
Maybe in the sense of "le vécu" , the word used in french , that is larger than what I´ve personally lived as an individual. I think that political commitment was a way to face the apolitical avant-garde that was hegemonic in Buenos Aires musical life. I did not felt comfortable talking in the hall of foundations with the same persons that collaborated to the impoverishment of the country and with the other hand put some coins in the hand of the composers.
I have heard Lachenmann talking about his relation with the musical apparatus in a course given at Buenos Aires Goethe Institut. "I want to be like a turkish man in Germany , he said. At this time, nazis used to kill or hit badly to the turkish immigrants at the metro stations of Berlin. So hearing this assertion from him meaned a great relief for me. I used to feel the same way. If noise is not the expression of this ¨malaise¨ for me has no sense.
What means "the context of deep social and aesthetic shock in post-dictatorship Buenos Aires of the 80's" that you mention in your bio? Did contemporary music help you to manage this context?
In 1983, when the democracy was back in Argentina I've begun my life as a student composer at the university. The lack of information about what was going on in Europe, after seven years of cultural oscurantism created deep discussions about music and arts. Post modernism arrived to the hairstyles and literary theories and psychoanalysis but ¨avant garde music¨ remained conservative and anchored in the past. We received many composers at this time: Nono, Lachenmann and the Ensemble Modern, Mâche, Malec, Argentinian composers like Davidovsky, Viñao, Mandolini, Teruggi, Lanza and Campana… All of them brought fresh air and showed other ways to think and shaked the anchilosed structures. We were stranded between post serialism and melancholic quotation of the past like between Scilla and Charybdis. After studying electroacoustic music and finishing my graduate studies I chose to emigrate to Montreal. Nothing was possible in a country which chose to forgive the crimes of the military government.
You talked about your future musical project which will be about "the spiritual state of the world that allowed to have presidents like Bolsonaro and Mari. Our life with the idiots may be the title." Do you considered yourself as a committed artist?
I don´t like this term. I think the major part of my music does not appeal to political ideas, but Im a committed citizen. I don't have many ¨political committed works. Just a few.
Between 2011 and 2017 I've organised a festival "Nuevas Músicas por la Memoria" at the place where a clandestine centre of torture and death functioned, named ESMA , that was converted by Madres de Plaza de Mayo in a Cultural Center.
Each month of mars we organised a week of concerts for Human Rights and against the dictatorship. This costed me a lot of problems when Mauricio Macri arrived to power in 2015. My music has been banned away from official theaters programs (and still is ) and I produced many independent concerts with my works. (like Amusia).
Is there in Argentina a specific generation of contemporary music artists whose works are colored by this special history?
Yes of course, but not in an explicit manner. As Borges says you dont find camels in the Thousand and one nights stories.
How does Argentina continue to inspire you?
I can synthesize my ideas about my country with a scene from the French film "Carmen" by Jean-Luc Godard, when Carmen asks to the valet : ¨Comment ça s'appelle quand il y a les innocents dans un coin et les coupables dans un autre?" and the valet answers "Cela s'appelle l´aurore".