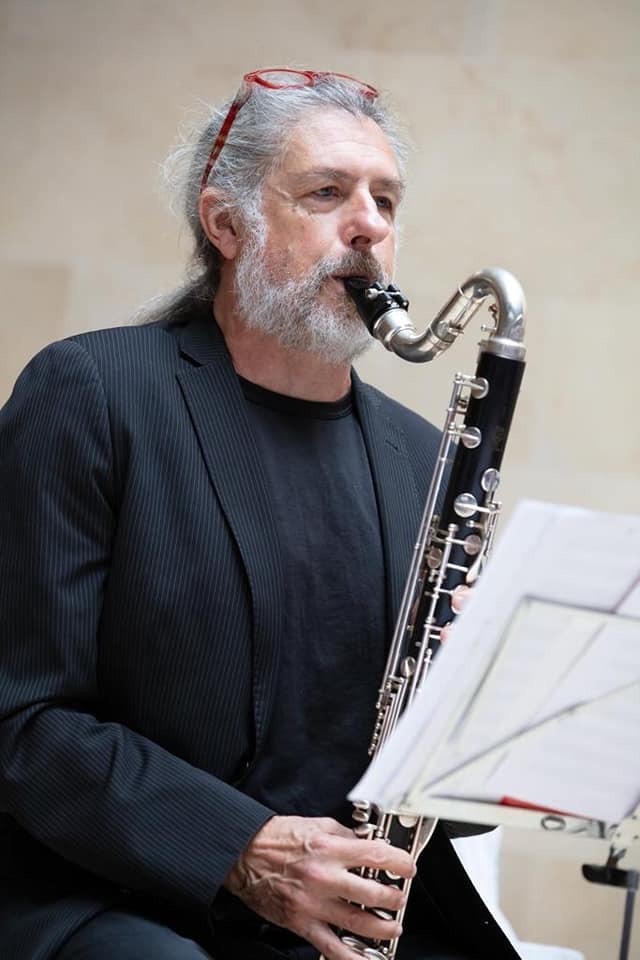 Discover… Diego Montes – Unkodifizierte
How did you start music ?
I began to study music listening to my parents who sang in a professional choir in Córdoba Argentina, I grew up listening to masses by Tomás Luís de Victoria, William Byrd, pieces of Maurice Ravel, Johannes Brahms and others. I started clarinet studies relatively late, at the age of 13.

How did you get interested in and start playing contemporary music?
My interest in contemporary music was awakened at an early age when I met César Franchisena, a true pioneer in this type of music in Córdoba Argentinien, he was a professor of composition at the University of Córdoba. Although I did not study at the university with him, I did more composition studies privately at his home.
What do you think about the current situation of contemporary music ? (young composers,new music, new listen and so on)
The situation of young composers has improved compared to the past years when I was young, for example. Although this affirmation could enter into cooperation with other ways of thinking, I suspect that with the advent of technical mastery and possibilities in diffusion, young composers have more possibilities to make themselves known and obtain knowledge about the technical possibilities than the latter. times offer.

Is there a particular message you want to send with your album "Unkodifizierte Gefahr" ?
Yes: The title of this record has a highly political meaning:
At major airports in Spain you can see the signposts in German, English and Spanish in the order and proportion of the phrases as described in the title:
Unkodifizierte Gefahr Uncoded denger
peligro
no codificado
Naturally, in these airports the content is something else like:
Ausgang
Exit
salida
The title of the recording is an analogy of these posters that appear in the airports of that year. With this I want to point out the questions that continually drum my thoughts when I read these posters: Has Spain become a place of entertainment in the countries of northern Europe ?; or how much longer will it take to transform ?; Or what is worse, how long will it take for Spain to stop being an independent nation?
How many countries in the world are under this same condition?
Who manipulates the powers of the world? Why is it difficult to see them? Why is it so difficult to distinguish who manages the direction of our destinations?
It may all sound conspiranoid, but it is happening around us and we cannot "clearly decode this danger."
I feel intimately that all artistic activity has a specific political content.
My way of working with composers is one of my political intentions in my musical or professional activity, this recording is a compilation of pieces that did not only originate on the composer's desk, but are the product of an intense communication between the composer and the clarinetist.
This recording has been made from 2020 to March 2021
Each piece has its own specific language that was developed through the deliberative process of searching, testing, and discussing.
The close work with the composer during the creative process, the talks about the musical discourse on the possible effects, the coming and going of ideas, are the great ideals in my work as a musician. "
Do you already work on a new project ?
Yes, of course: my next work is ready, it is a work that we do between 2020 until March 2021 together with the composer Gonzalo Biffarella. Music poetry poetry music and about 4 new projects in which I am working intensively.
Discover Diego Montes' work here