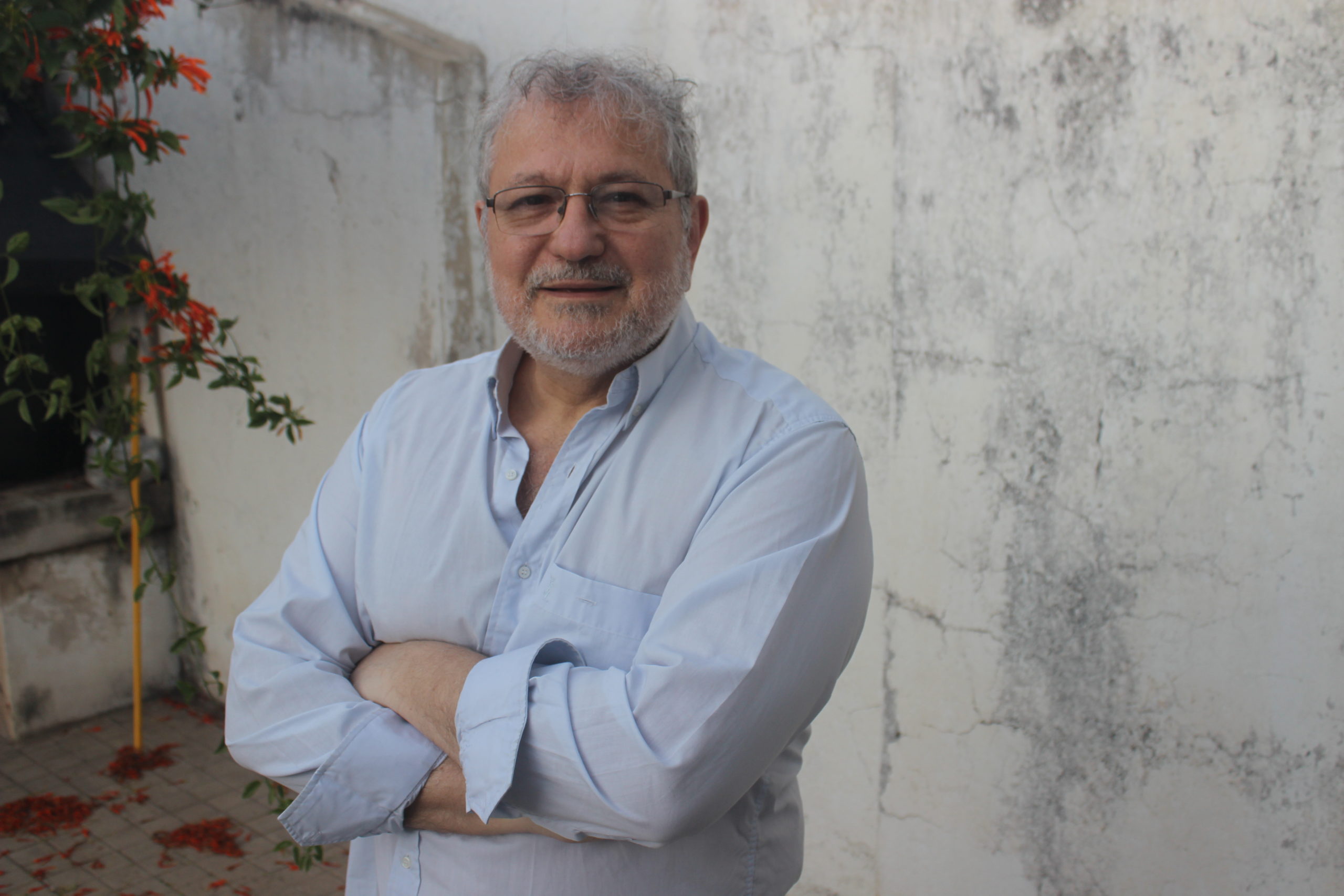 News from… Gonzalo Biffarella
Gonzalo Biffarella is an Argentinian musician. Throughout his career he received numerous distinctions, in his country and abroad. He publishes his new album "Memorias" which aims to keep alive the memories of some of the most difficult moments in the history of Argentina.
How did you start music ?
Hi! I live in Córdoba, Argentina. My beginnings with music were erratic. When I was 5 years old, I entered the school "Los Niños Cantores" (of singing boys) and I got bored in a big way! At 6, I started to study guitar, with folk songs and I got even more bored. Finally at age 11, I started with classical guitar and there I got hooked on music practice. Then I would travel to Buenos Aires to study with Irma Costanzo, a great teacher who helped me think about music from another dimension. At the same time I began to study composition at the National University of Córdoba. So, I discovered the world of contemporary music.
The richness and freedom that I found in the music of my time, dazzled me and I felt strongly drawn to train, investigate and produce in the paths that opened before me. I owe thanks to many people, both from my country, Argentina, and from around the world, for having given me tools to walk this path.

Why do you prefer electroacoustic music more than instrumental contemporary music?
Although it is true that I have dedicated a lot of time and effort to the production of electroacoustic music, I have also allocated time to instrumental productions, mixed music, that is, combining instruments and electroacoustics and multimedia works.
Electroacoustic music in particular, is for me the great change in the way of listening and producing music. The central information of the sound discourse is no longer supported only in the frequency and duration structures, as happened in previous centuries, but the timbral and gestural richness of the material, becomes the axis of sound thinking. Nowadays I no longer differentiate between instrumental, electroacoustic or field recording materials, my way of listening, thinking and operating is similar with all of them.

What do you think about the current situation of electroacoustic music ? (young composers, new music, new listen and so on)
Electroacoustic music was a true renewal in the music scene of the mid-twentieth century. Its influence has been reflected in the ways in which many composers have transferred these resources to composition with instruments and in many musical genres (academic or commercial), which have adopted electronic instruments and electroacoustic processes applied to all kinds of sounds.
In my country, Argentina, there are many universities that currently have careers in composition with electroacoustic media. For this reason, there are many young people who have taken the path of researching and producing in the electroacoustic field.
I like to think that Electroacoustics, like other expressions of sound art, will interact with other musical forms, until it dissolves in them and gives space to new ways of making music.

What is your next project?
One of the projects that I am currently carrying out with great interest is what I call "Dialogues". These are collaborative sound creations. Works produced through networking with other colleagues.
Perhaps one of our greatest debts in the cultural field is the generation of channels of dialogue. Dialogue requires the ability to listen to the other and give them the opportunity to present their arguments. To dialogue is to weave a discursive structure with the other, with the diverse. It is to offer, learn and build together.
I proposed to colleagues, whom I respect for their careers, many of whom have become friends over the years, to generate sound constructions that are based on listening to what the other might propose, seeking that each contribution coexists and enriches, but that do not override or mask the ideas of the other. Thus, a list of works is being generated that are gathered under the name of Dialogues. The list already has almost 30 productions.
Discover Gonzalo Biffarella's work her