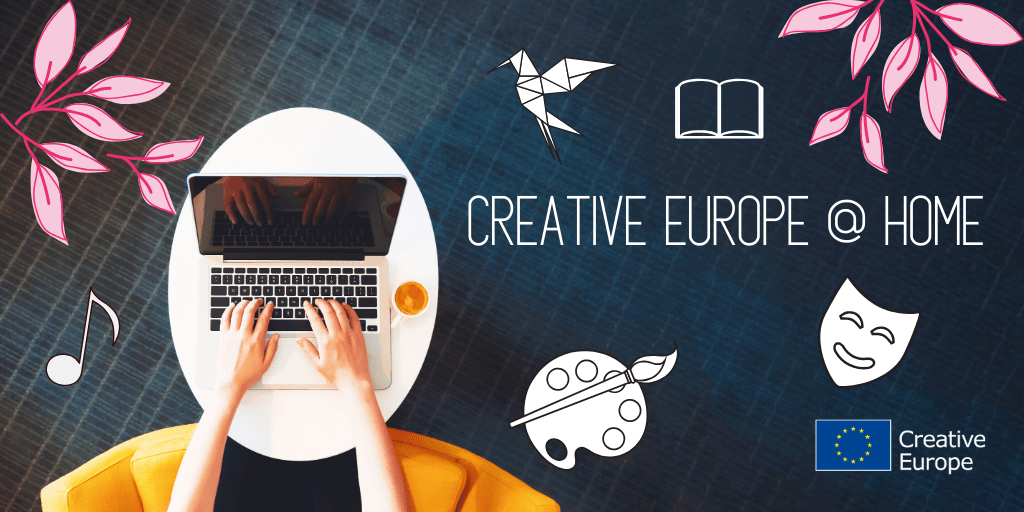 BE PART OF THE #CREATIVEEUROPEATHOME INITIATIVE
IMZ International Music + Media Centre
The European Commission asks beneficiaries of the Creative Europe Programme to showcase their art work using #CreativeEuropeAtHome.
The coronavirus outbreak has had a significant impact on the cultural and creative sector, artists and their audiences alike. Many activities carried out under the Creative Europe Programme cannot take place as planned due to the measures imposed by governments to contain the spread of the virus.
While there is no denial about the gravity of the situation, it is also important to acknowledge and highlight the many positive examples that continue to move forward the cultural and creative life in Europe: movie archives opening up their websites for the public, theaters and musicians livestreaming their performances online, and so on.
With this in mind, the European Commission has launched #CreativeEuropeAtHome – a social media campaign that is running on our Creative Europe accounts on Facebook, Twitter and Instagram. With this, the European Commission is crowd sourcing the effort to highlight great online cultural activities throughout the Creative Europe community – available to culture lovers currently stuck at home.
Mariya Gabriel, European Commissioner for Innovation, Research,Culture and Youth, said
"In these difficult times we need culture, creativity and solidarity more than ever! Therefore, together with Commissioner Breton, I'm glad to launch #CreativeEuropeAtHome. With this initiative, we aim to show and make accessible the rich & diverse online offer of our Creative Europe community. We might be confined to our homes for the moment but that shouldn't stop us from enjoying the beauty of art and culture, make new discoveries and share experiences. We are all in this together!"
HOW DOES THE ACTIVATION WORK?
The European Commission asks beneficiaries that offer online cultural activities to post about it on social media. The posts should include the dedicated hashtag #CreativeEuropeAtHome and the handle/username of Creative Europe on the platform in question.
To be eligible, an online artistic activity should:
Be financed by Creative Europe
Be open to the public at large and not limited by geo-blocking or other constraints.
The European Commission will share selected posts that adhere to these criteria on the Creative Europe official accounts. Commissioners Mariya Gabriel and Thierry Breton, will also give visibility on her Twitter account to these activities.