You can listen preview of this album on this page, buy it on our shop or go to our Bandcamp album page.
De la nature des sons 
Les chants de la mer ("Songs of the sea") 
The sea isn't actually the silent world that Commandant Cousteau described. A whole world exists here; you'll hear calls to travel, calls from fellows or rallying cries. I tried to put the life and the musicality of this world into music. These sounds truly reveal the incredible diversity of the inhabitants of the deep.
Lithophones en folie
Primitive instruments, made from stone slabs of varying origins and struck with an assortment of mallets, create a rich tapestry of sounds underpinned with melodic motifs. Each instrument reveals its own unique tone and soundscape. When blended digitally, these sounds provided a panoply of musical objects that I used to produce a piece that's more melodic than previous pieces without being overly tonal.
L'oreille vagabonde ("The wandering ear")
In a calm and peaceful—yet intriguing—soundscape, the coming and going of footsteps, the sounds of animals near and far, the call and response of exotic birds, the constant movement of water, and snatches of wild, half-heard music and beats blend to create a fascinating, fantastical experience. Everyone's ears will carry them away to their own unique dreamscape, as different as the listeners themselves.
Vox Æternam
This piece, based on all that is inexpressible, refers to the eternity of minerals (rocks and water) and the eternity of time always sought by humans (monk chants). But beyond the eternal voices of rocks and monks, there is the human being who is expressed in the processing of musical objects: recordings of percussion on rocks and water sounds, natural or  somewhat unprocessed, and the 'natural' voice of Tibetan monks, which have never been processed or artificially created by the digital processing of voices. Contrasts leading to human rhythmic sequencing are so artificial; but percussion on rocks are so natural. The promise is a kind of meditation developed with all used sound objects.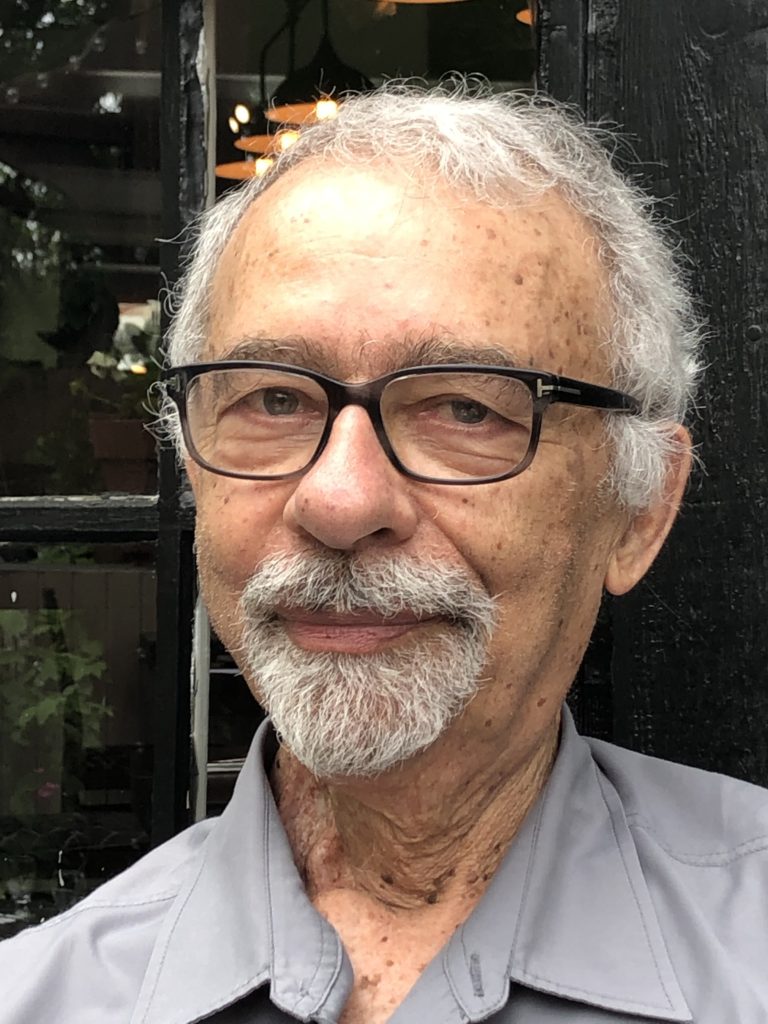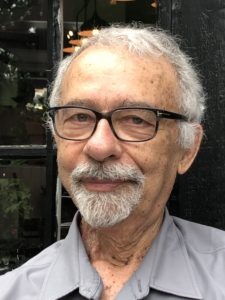 Gilles Fresnais
Paris-born composer Gilles Fresnais studied acoustic in the CNAM (Conservatoire national des Arts et Métiers) and sound engineering in the École de Vaugirard (École nationale supérieure Louis-Lumière) and in the IDHEC (Institut des hautes études cinématographiques) as an intern. He attended the audio mixing of the Alain Robbe-Grillet's film Trans-Europ-Express performed by Michel Fano and was then convinced that the natural and "concrete"sounds can reveal a real beauty.
He became naturally a member of the GRM (Groupe de recherches musicales) from 1970 to 1974, and participated in the activities of the group headed by François Bayle as Guy Reibel's Assistant who taught alongside Pierre Schaeffer in the electroacoustic music composition class and musical research at the Conservatoire national de musique in Paris. After having worked with the electroacoustic composer and philosopher, François Bayle, one of the big names in contemporary music for 4 years, as part of his activities within the GRM, this musical genre seemed very natural to him. He initially sets about composing and, to this end, used all the instrumental, natural or recorded sounds available to him. It's why we can say that his music became very "shefférienne", concrete, focused on the sound objects and the structure that evolve in the time.
He wishes that his sonic emotions reach the listener's ears and he try to compose with the listener's pleasure in mind. He seeks to represent a story or, as François Bayle says so well, a promise, that is to say something that goes forward, that moves forward. He try to take the listener to other sound spaces and to open up new horizons. It is then that what he proposes is more than sound; it can become music.
In 1971, as a composer Mr. Fresnais actively participated in producing the Autodafé opera soundtrack and performances by Maurice Ohana at Lyon Opera under the joint direction of Theodor Guschlbauer and Claire Gibault. Research Assistant at the GRM, he then worked with Jacques Lejeune on movie soundtracks entrusted to the group in what was called the "cellule de musique pour l'image" ("music cell for images").
He was also involved in a recording mission in Bali in 1971. A short film was produced for the occasion and OCORA released two discs devoted to the music of this island (three other discs were released by EMAC-Butterfly).