Visit his website here.
Ethereal AND down to earth
Slowly but o-so-surely, Emmanuel Mieville is building an impressive body of work, where each new album seems to make the previous one pale in comparison. And the music press would be wise to catch on to him. The man is discreet and unassertive, so is his music, but he –like it –cannot be dismissed as just another proponent of the field recording. For Mieville's music is some of the most spellbinding art for the ear out there in the aether.
Ethers is Mieville's second album for Baskaru, and though the previous one certainly stands the test of time, this new opus pushes the bar higher, much higher. In the composer's own words, "Ethers is an attempt to give an earthy quality, a dense texture to drone music, to lower it from the 'skies'."
Mieville first trained as a sound engineer, and then studied musique concrète at GRM. He grew up listening to creative radio programs and embraced field recording as a form of art. His latest works fully realized a synthesis of all these elements: the attentive ear to one's surroundings, the abstract approach to sound, the sense of drama that makes a field recording composition take life.
Mieville has worked with Buto dancers, video artists, and like-minded musicians like Eric Cordier, Guido Huebner, and Benjamin Thigpen. After appearances on compilations albums, he released two CDs in Malaysia (on Herbal Records and XingWu), followed by his Western full-length debut Four Wanderings in Tropical Lands on Baskaru in 2011. Since then he released two thematic albums: Buddha –Anima –Asia (Obs*, 2012) on Buddhism, and; Concret-Sens (Crónica, 2014), a homage to early musique concrète.
Ethers is being released on CD by the French independent label Baskaru. Baskaru publishes only a few carefully-selected releases each year. Its acclaimed growing catalogue (including recent releases by Celer, France Jobin, Yoshio Machida, Laurent Perrier, Rothkamm, Sawako, and Rutger Zuydervelt aka Machinefabriek) paints a fascinating portrait of current electronic music, electroacoustic music, and sound art.
Steve Dewhurst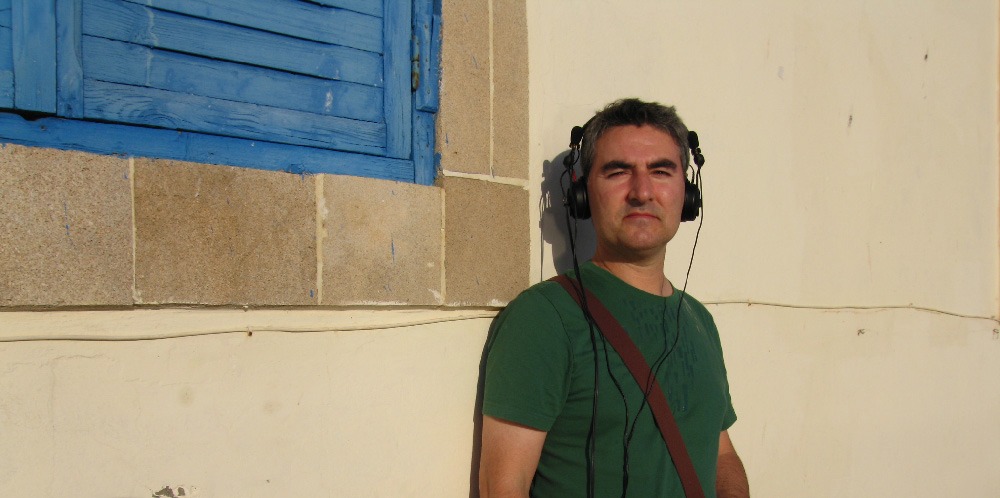 Paris-born composer Emmanuel Mieville studied sound engineering in a film school and musique concrète at the famous GRM (Groupe de recherches musicales). He has also studied ethnic instruments and played Javanese gamelan in Paris for two years. Since his childhood, Mieville has been constantly listening to creative radio programs, something that has fueled his approach to experimental music and soundscape composition.
He has produced many programs for French national radios (France culture and France-Musique), such as a work for shakuhachi, voice and electronics. He is also a guest composer on Framework, the field recording show Patrick McKinley produces for Resonance FM, in London, and worldwide on internet. His interest in aural perception and memories engraved in urban and wildlife environments yield compositions where field recordings are layered, mixed and sometimes manipulated with effects. His goal is to portray a specific location, to let its blurred and erratic sonic emotions reach the listener's ears, to perform and compose the "concrete" substance of it for the listener's benefit.
He has worked with Buto dancers and video artists. He also improvises with fellow musicians like Eric Cordier, Guido Huebner, Benjamin Thigpen, and Heesok Yu, Sun Wei, among others. His electroacoustic works have been presented in festivals like Motus and Licences-Brûlures des langues (France), Confluencias (Spain), and the Udine Composition Competition in Italy (final selection).
He has performed concerts and improvised with musicians in Malaysia, Hong Kong, China,Taiwan, France, and Germany. He also performs other people's music, like the music of K.H. Stockhausen with the innovative laptop ensemble CLSI.He has participated to the international symposium with artistic and scientific contributions Invisible cities 2017, in Azores island, Portugal, where he gave a workshop on field recording and granulation of sounds.He recently took part in a workshop with Chris Watson, organized by Camp in the Pyrénées, on field recordings, with insight approach to his aesthetic and technology of recordings He has released music on the labels Tibprod (split cd with Töre H.Boe), XingWu, and/OAR, Lona Records, Baskaru (2 full length albums), Cronica Electronica, Taalem (3" cd label) and Obs (Russian cdr label).